Let's Start Building a Positive Care Experience
Together
Unlock The Key To
Positive Dementia Care
Ready to take the next step?
Email me and tell me briefly about your situation and what you're seeking help with. I will reach out with ways in which I can help you achieve your dementia care goals.

Disclaimer: I am certified to implement the teachings and trainings about dementia of Teepa Snow and the Positive Approach to Care® (PAC). While based on the educational content from Teepa, and inspired by my Certification, views or opinions expressed, and additional content offered here, are representative of me, independent of the PAC organization.
Let's Start Building a Positive Care Experience
Together
Services for Dementia Care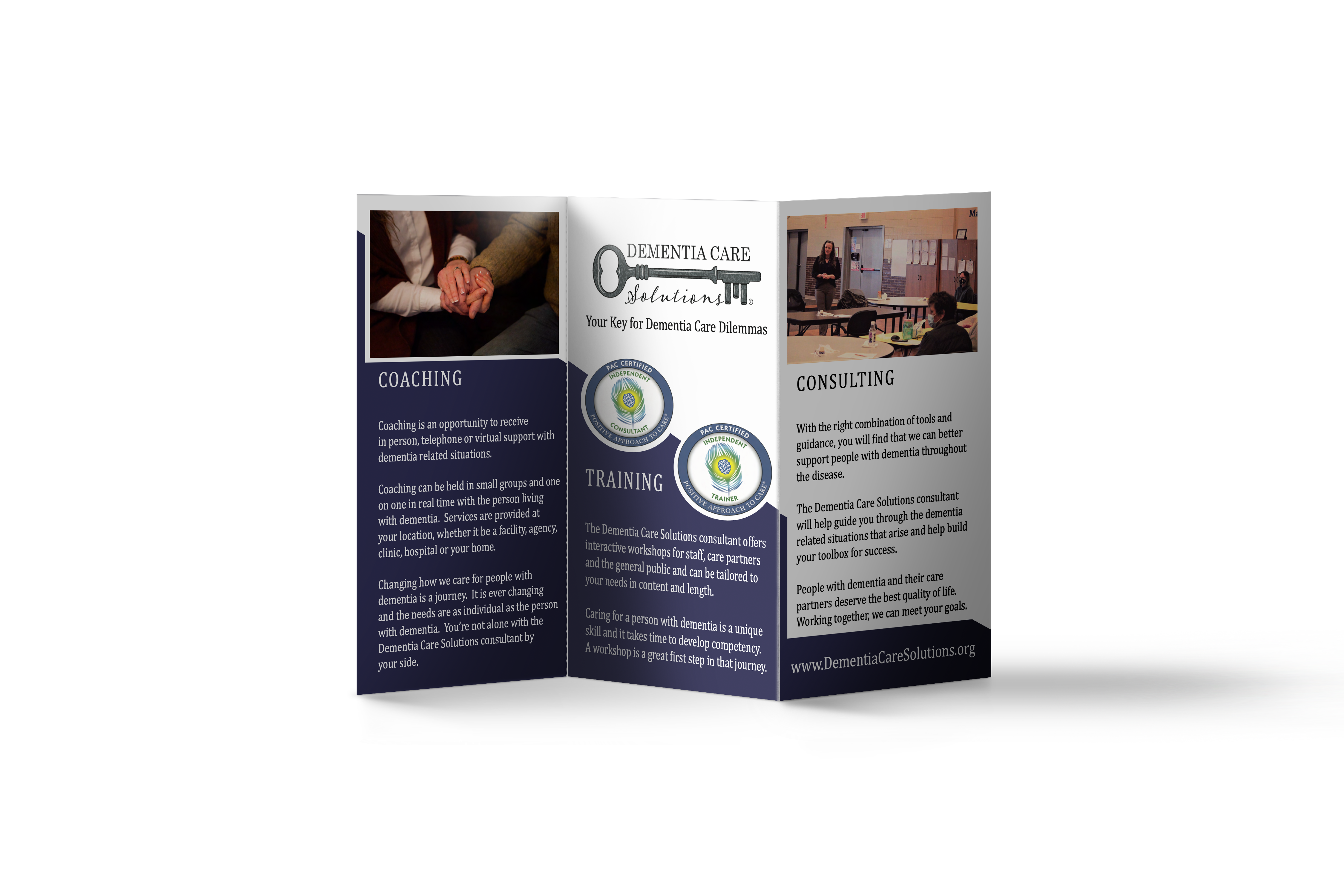 Want to learn more?
Download My Brochure!